The Home of Landed Properties.
Get the best land assets from the #1 trusted Real Estate Company in Nigeria.
How do I buy lands in Nigeria?
This is why we exist – To answer vital real estate questions like this and provide you with opportunities to own the best lands in prime locations across Nigeria without stress or worry.
Want to learn more about us?
Land in the best locations
Lands in Abuja, Lands in Imo State, Lands in Port Harcourt — We present you with the largest undeveloped and gold-filled land properties in the country.
Properties for sale around Nigeria
We connect you to real estate properties across the four cardinal points of Nigeria to help you expand your investment portfolio, find a place to build your desired home or set up your business space.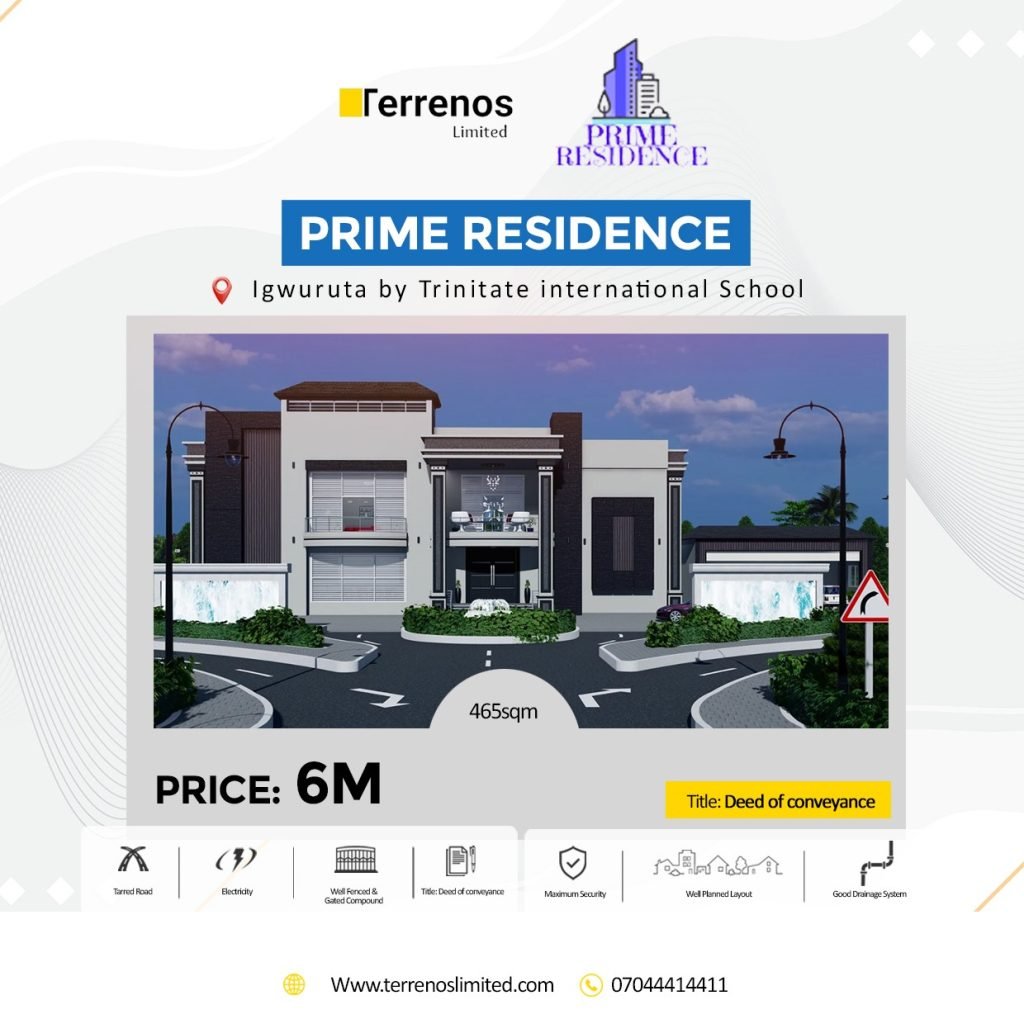 If you're thinking about dipping your hands in your pockets and investing in landed properties in Nigeria, it's important to pick from the best that meet your goals.
We help you to own properties fast and easy.
Terranos Limited has sold multi-million-naira parcels of land before we've even had a chance to have photos taken.
We keep our word and deliver on every promise; from employees to clients everyone matters to us because we place great importance on reputation over short term reward.